Here are some links for the victims of the Las Vegas shooting.
Victims (anyone at the event, with or without physical injuries) should file a Victims of Crime report to access funds for treatment, out of pocket expenses, or future therapy. Click link: Victims of Crime
The Clark County Family Assistance Center is currently open daily, 9 am-7pm.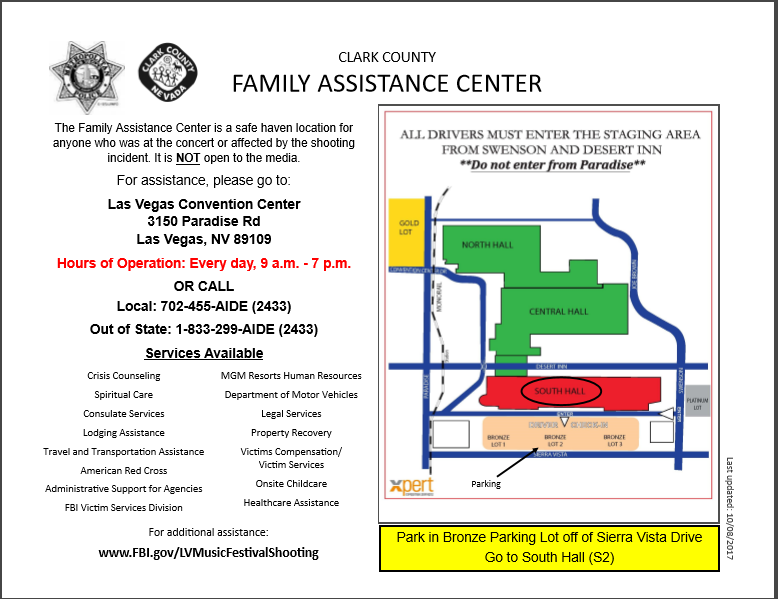 The Disaster Distress Helpline is available at 1-800-985-5990
Further information and resources are available from:
Las Vegas Metropolitan Police Department
FirstMed Health and Wellness Center
Some resources for dealing with the trauma of mass shootings:
American Psychological Association